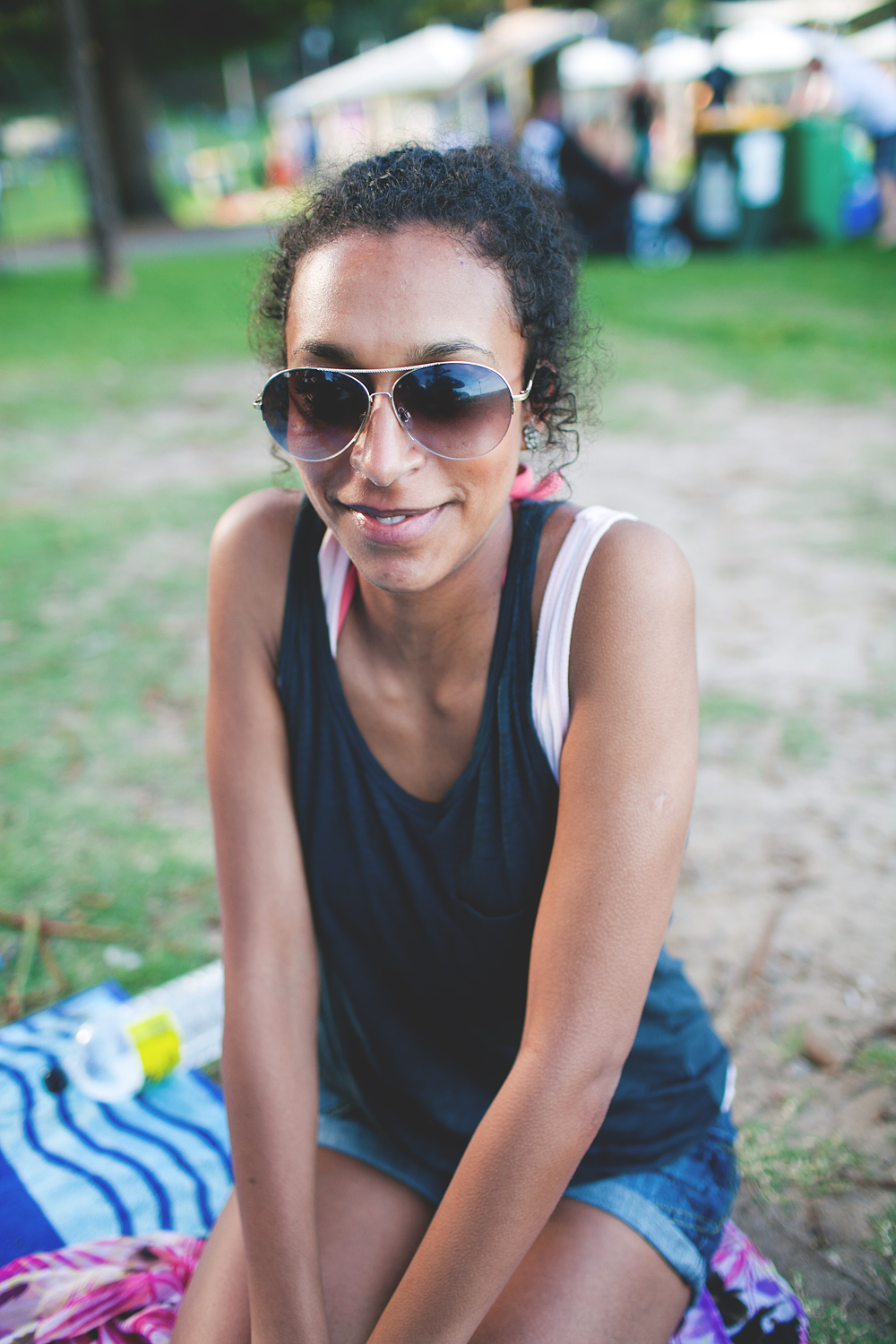 Saturday afternoon gave Naomi and myself our first real chance to get out and socialise. With arriving in Sydney mid-week the problem we had was that everyone else was working in the week, and in the evening often have commitments or are too tired to really do much. Dan has very kindly let us stay with him at his place so it's been nice to catch up with him in the evening but now he is a 'hot shot' lawyer he has to hit the hay pretty early. Saturday though, brought beautiful weather and a chance to catch up with some of our friends down at Bronte beach.
Now unless you have visited Sydney, chances are you may not have heard of Bronte. It is a sister beach to Sydney's famous first beach, Bondi and is located about 25 minutes walk around the coast. There is another little beach in between the two, called Tamarama, however this can sometimes feel a little small. Bronte combines the best of both worlds though as it isn't quite as busy and touristy (the irony… I know!) as Bondi, has several restaurants and cafes, but has more room and area to chill out in than Tamarama.
There is shaded seating areas and they even supply BBQ's for people to use… which you will know is quite a common thing if you have ever visited Oz. We met a couple of friends down there that I had met last year while visiting Dan. Gaz is from Maybank and Sarah is from Alsager, and was actually in the year above me at Alsager School. They have been living out here together for almost a year and a half now and are absolutely in love with the place. Initially they came over on a working holiday visa but Gaz has now managed to gain sponsorship with Michael Paige recruitment and Sarah is working for Red Cross. They're such a lovely couple and it's good to have some fellow Stokie's out here that we can hang out.
We met up with them early afternoon, Gaz brought his BBQ and there was a couple of their other friends there too. After visiting 'Coles' supermarkets me and Naomi rocked up with 'Maxx Blonde' (beer), Angus beef burgers and beef meatballs, filled with cheese! Yum! What more could you ask for? After the BBQ was fired up we spent a good few hours eating, drinking and chatting about the pros and cons of Australia versus the UK. (I'll leave you to surmise which had the most pros) I couldn't think of a better way to spend an afternoon really.
As the sun started to sink lower in the sky, we hauled our belongings back over to Dan's place. Had a few drinks with Eduardo, Dan's Peruvian mate and then headed out to the Cross again to see one of our friends DJ in aide of the Brisbane flood disaster. All in all a great day cobber! x