Hello May Wedding Feature – Sarah + Andrew
So I totally meant to post about this when it happened but it all occurred a couple of days before I was flying back to the UK for the winter and in amongst finishing off edits & packing bags, I completely forgot.  Then today I saw that Hello May Issue 15 is about to drop which reminded me that I should stick a quick mention on here.  What's the point in getting featured in your favorite wedding publication (in print no less) if you don't boast a little right? So yeah, back in Hello May Issue 13 I became a Hello May wedding photographer when Sarah + Andrew's incredible day at the Driftwood Shed on the outskirts of Nowra was featured in the magazine.
 I'll blog some more about the day soon as it needs a loooooong blog post but in the meantime check out the slideshow above then run down to your local newsagent & grab a copy of the latest Hello May Issue 15.  Unfortunately you won't be able to view Sarah + Andrew's big day in there but there'll be heaps more amazing weddings & inspiration for planning your day.  Cheerio!
— Hello May cover image by Brown Paper Parcel —
December 1, 2016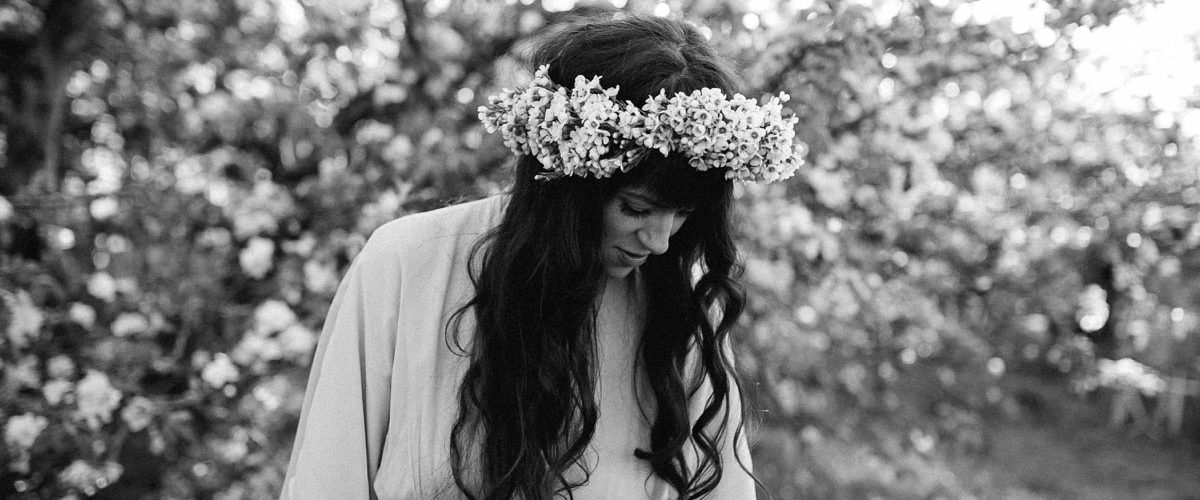 Row & Matt are very good friends of mine & last year I was given the honour of being asked to document their Blue Mountains wedding at the picturesque Logan Brae Apple Orchard.   Originally Row & Matt planned to get married out in the country at a family friends property. With a new arrival (my now disco dancing, boogie loving partner Niamh) in tow and realising the logistical hurdle of getting all the vendors out there, they decided on having their nuptials a little closer to home.  On a visit up to the mountains one day, stopping for a drink of apple juice & a slice of pie at Logan Brae they thought it would make a perfect venue.  A few minutes later after chatting to the manager, it was sorted.  As far as I'm aware theirs was the first & only wedding to be held there, pretty awesome hey!
This was a day shorn of all stuffiness & tradition.  Row, Matt & their bridal party spent a very chilled morning getting ready together, making the bouquets & sipping on Pims. Later on in the day we made the short drive to Logan Brae, joining their friends for the ceremony under the blazing October sun.  Niamh featured front & centre held in Matts arms throughout the ceremony, memories that they'll cherish forever. Post ceremony we spent some time wandering the grounds capturing a few relaxed portraits, before joining their guests again for speeches outside as the sun set over the mountains. The festivities concluded with us dancing the night away inside the intimate confines of the teepee.
This was only my second Blue Mountains wedding (you can check out my previous here) but I love this area of NSW so are looking forward to shooting here again & checking out more of the amazing scenery.
November 25, 2016