"Thank YOU so much for taking the time out to spend with us! The photos are amazing! We had such a good time and it was so fun. Something that I obviously didn't mention but that I was so impressed by, was the way Gus totally relaxed around you and never made a fuss about anything! He has never been a big fan of taking photos in general, especially the obligatory family Christmas photo, but this was completely different! It's like you instilled a whole new attitude in him towards photography and capturing the moment. I just thought id bring that up because it shows how you can turn somebody around, which I believe is a true talent. And you are bound to have many a resistant groom in the future, but can clearly turn them around!" – Mel, of Mel + Gus fame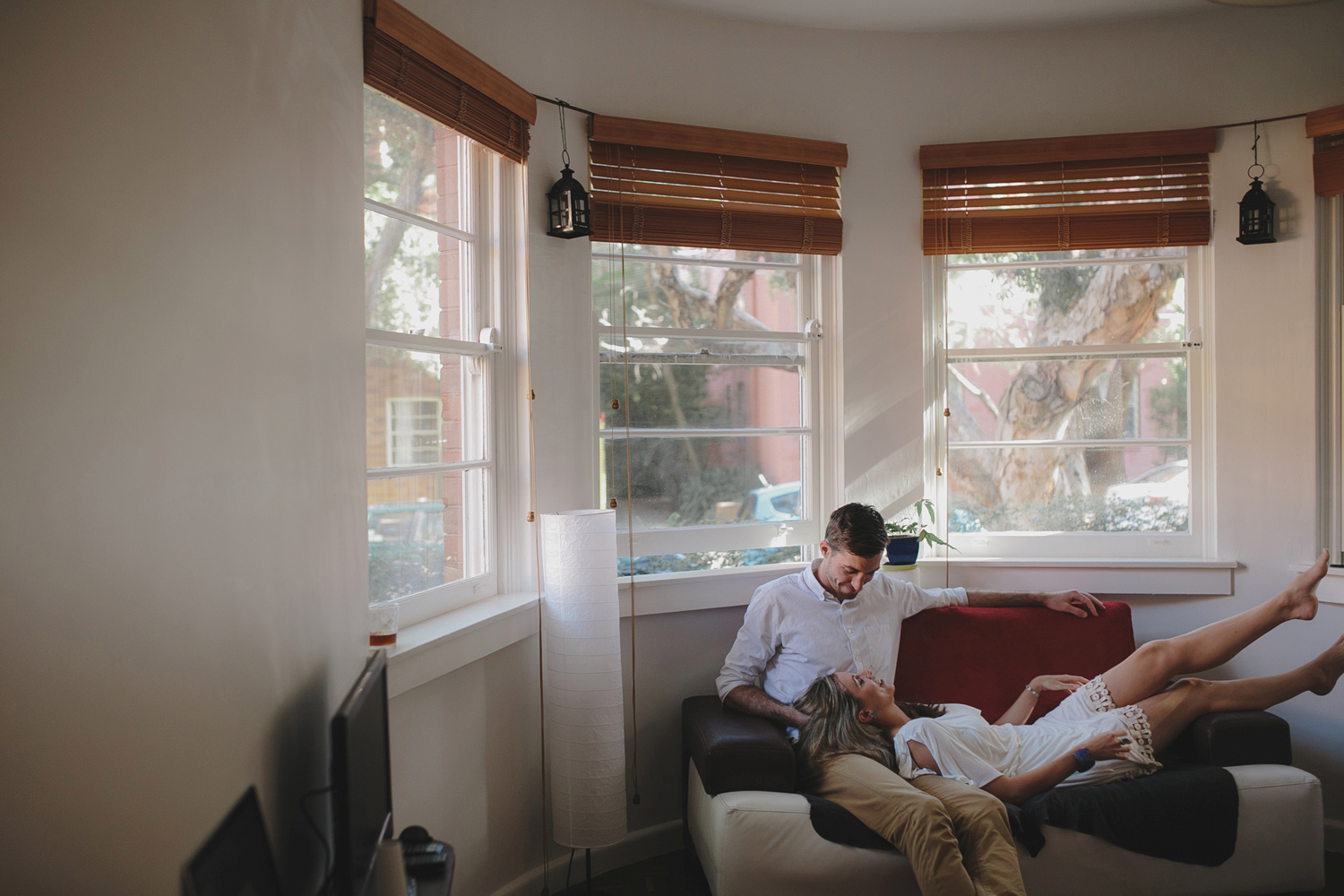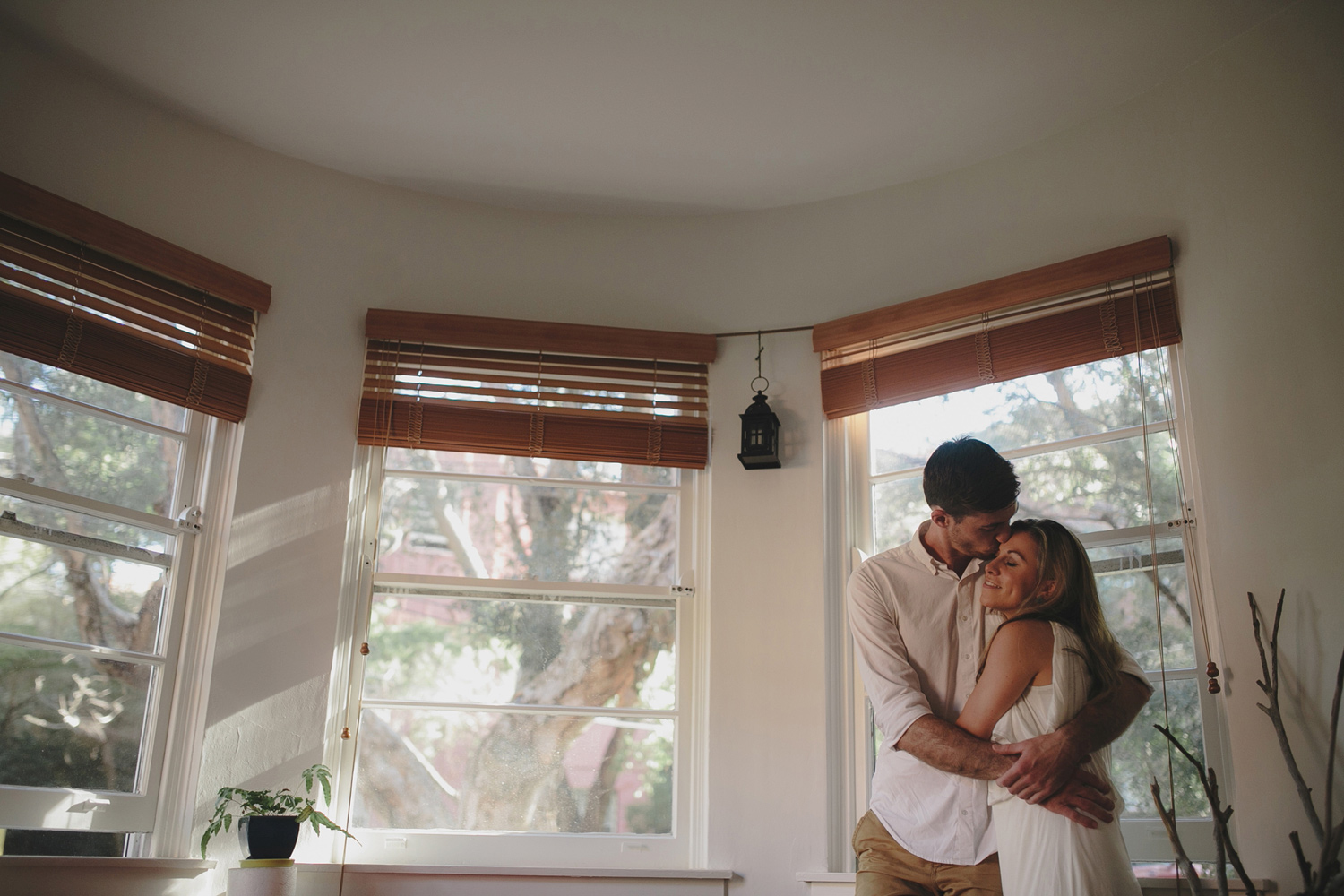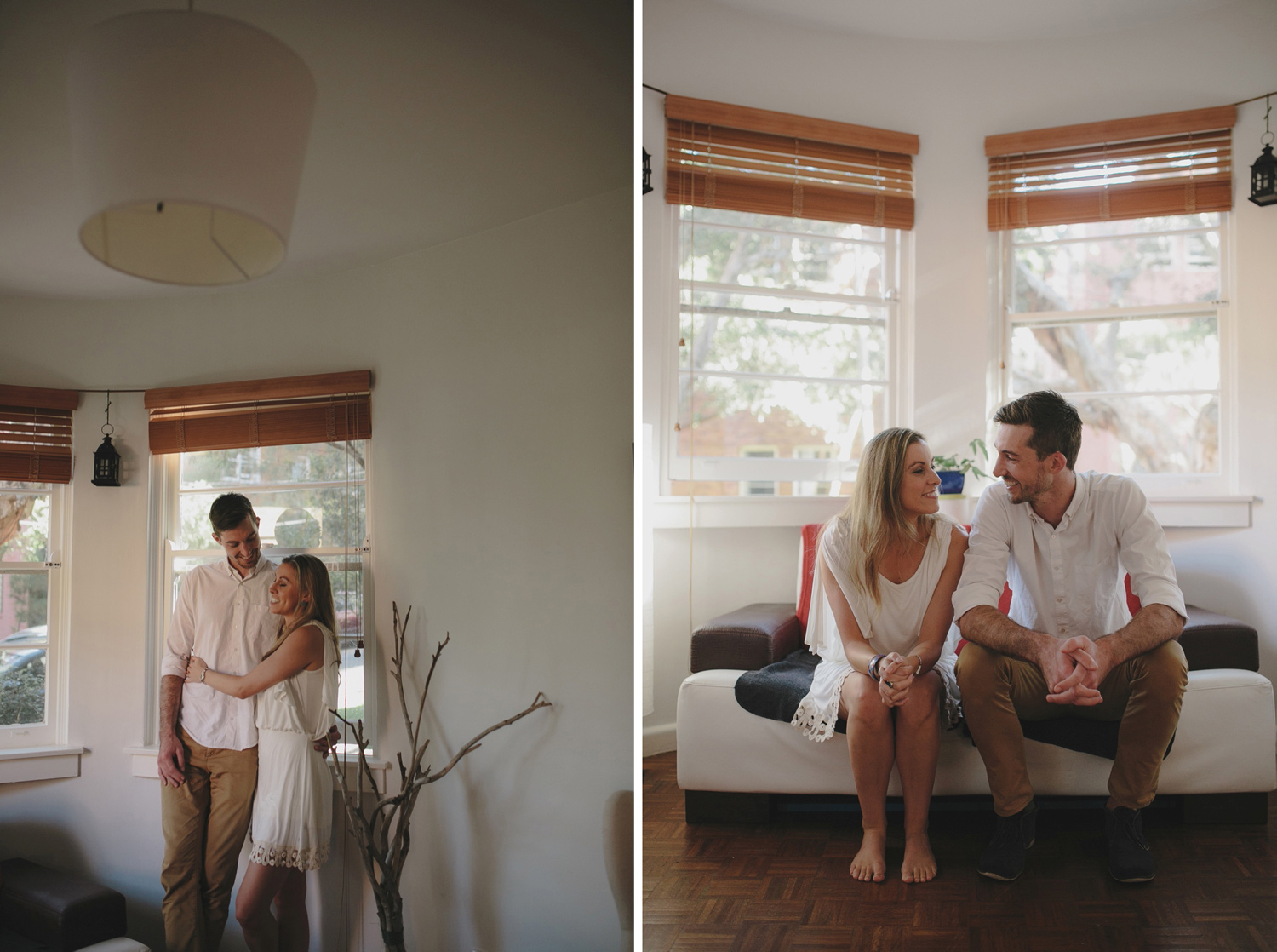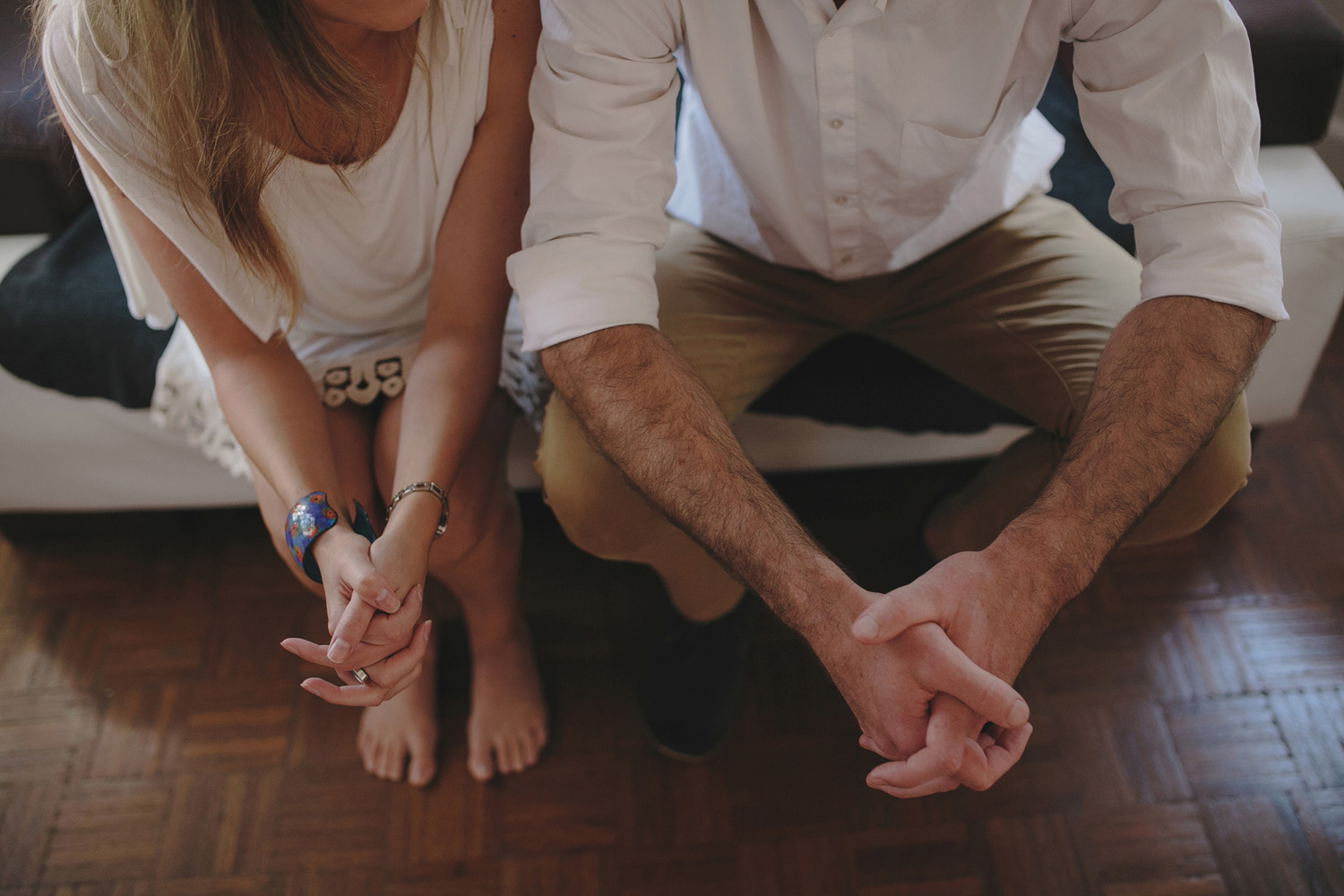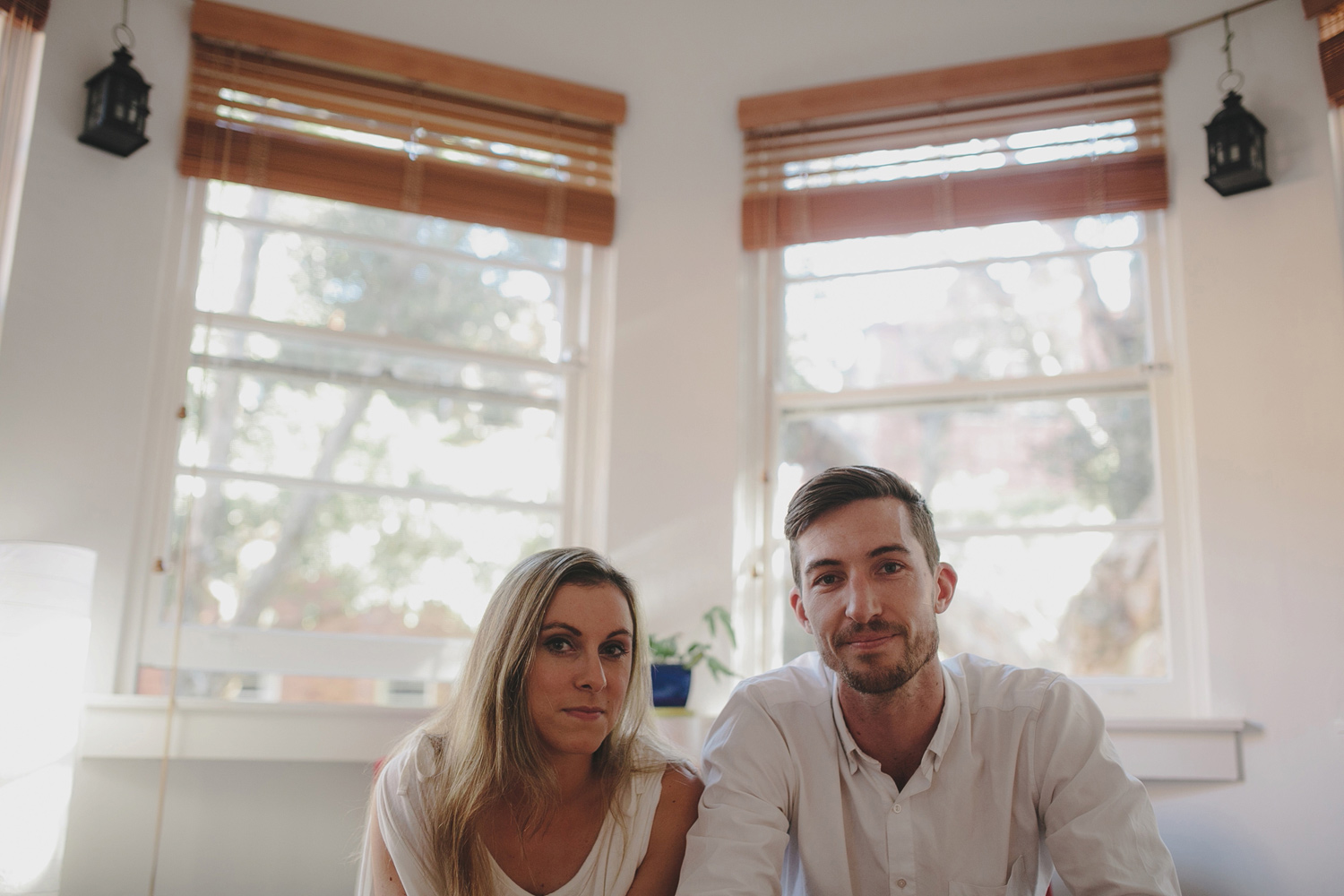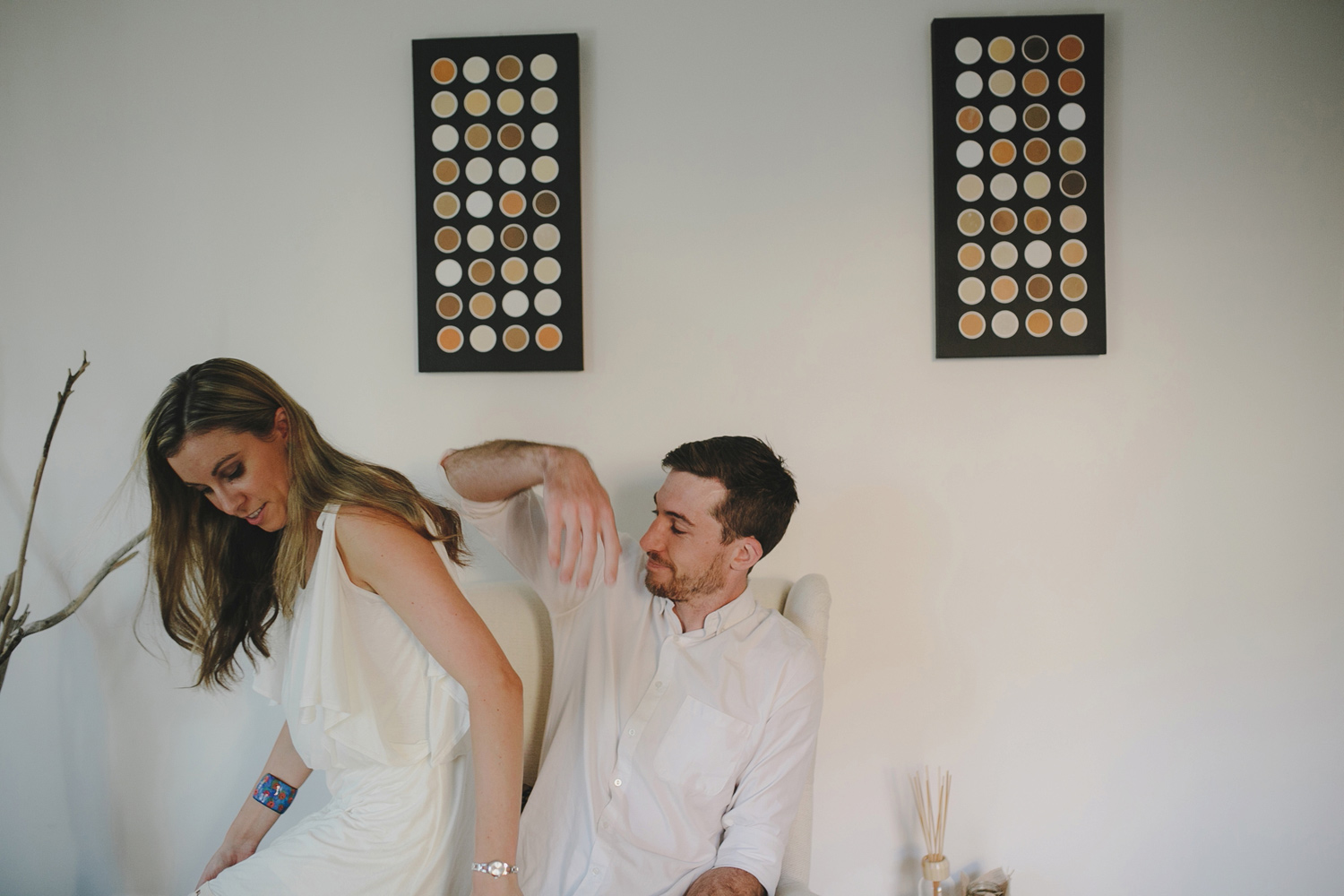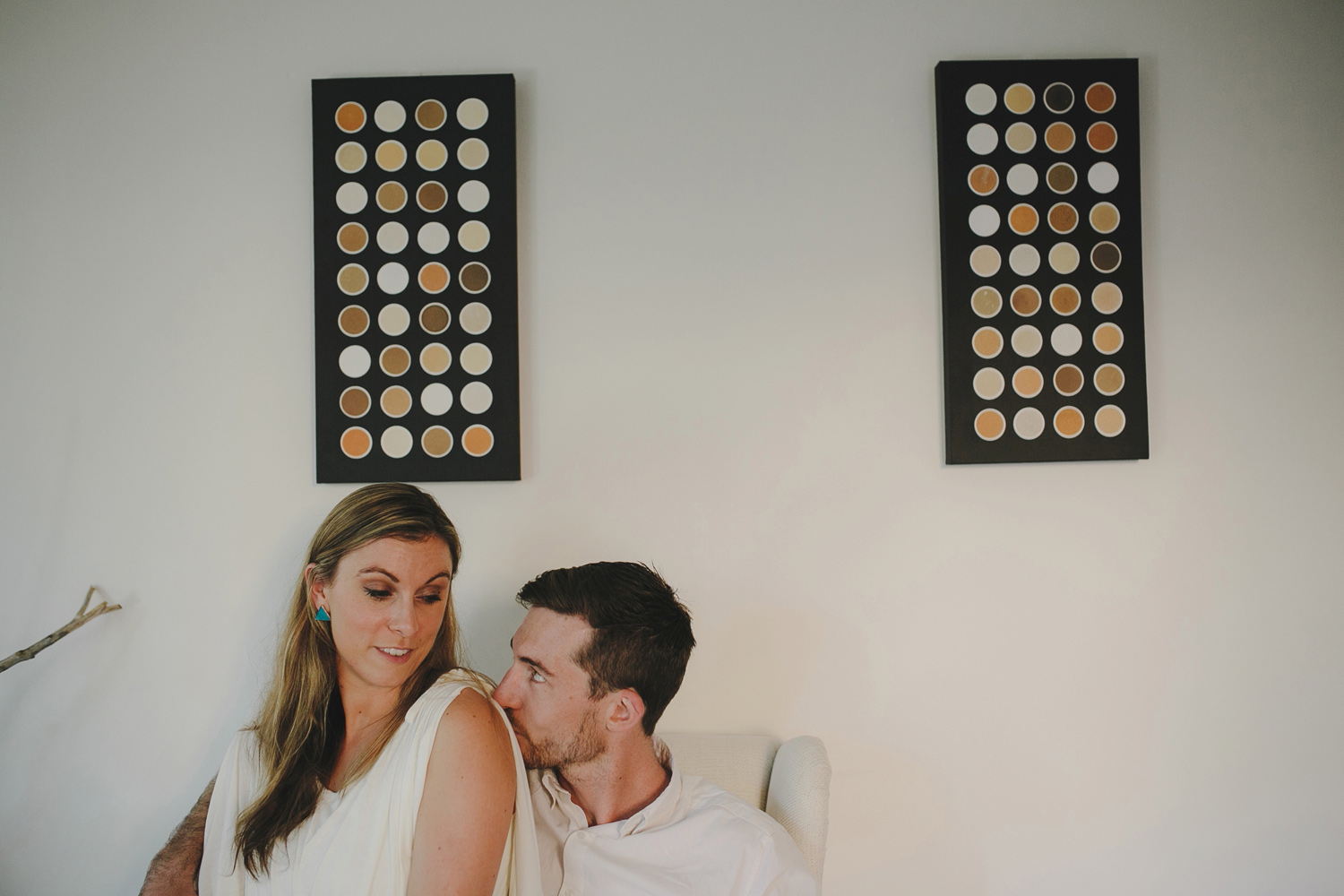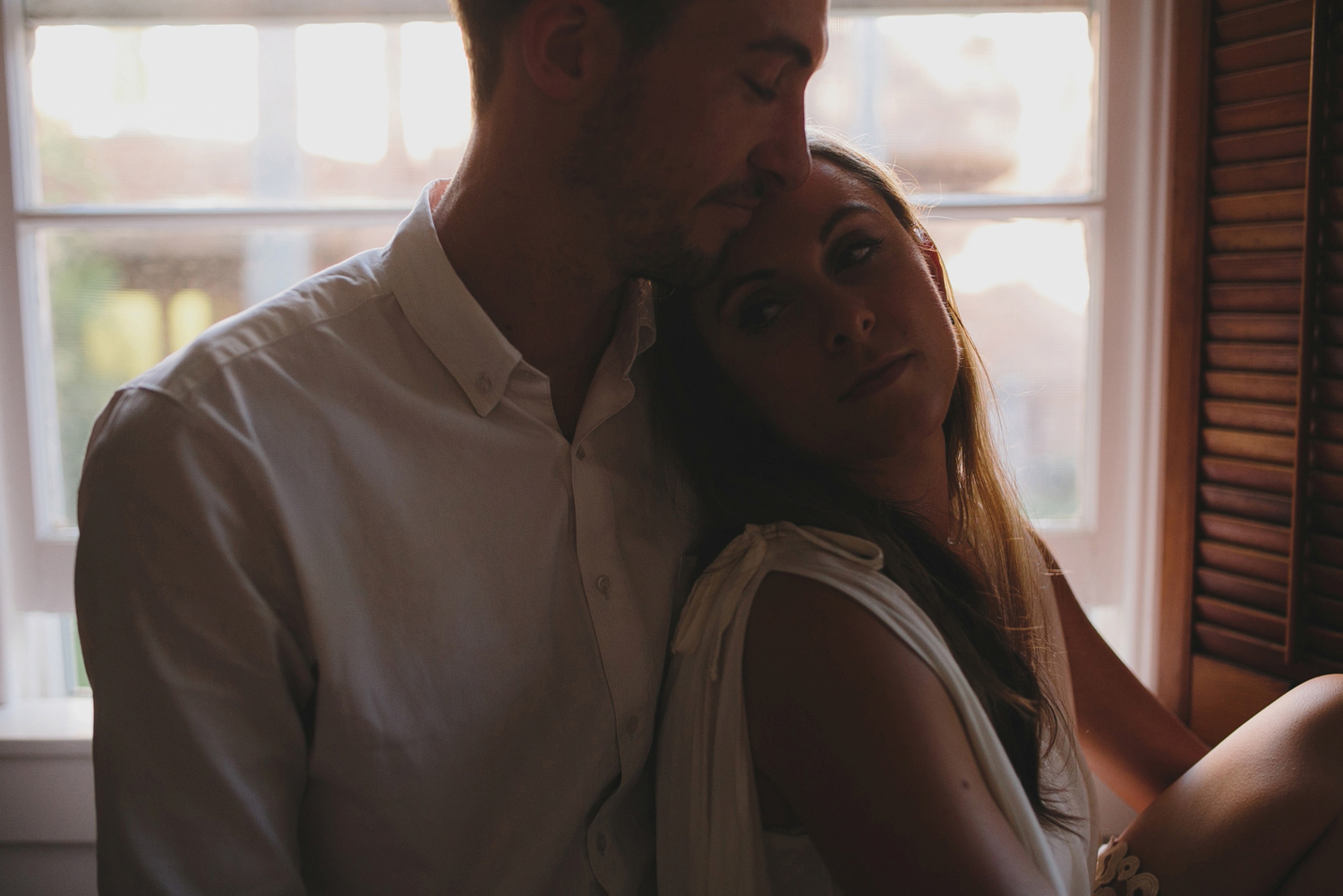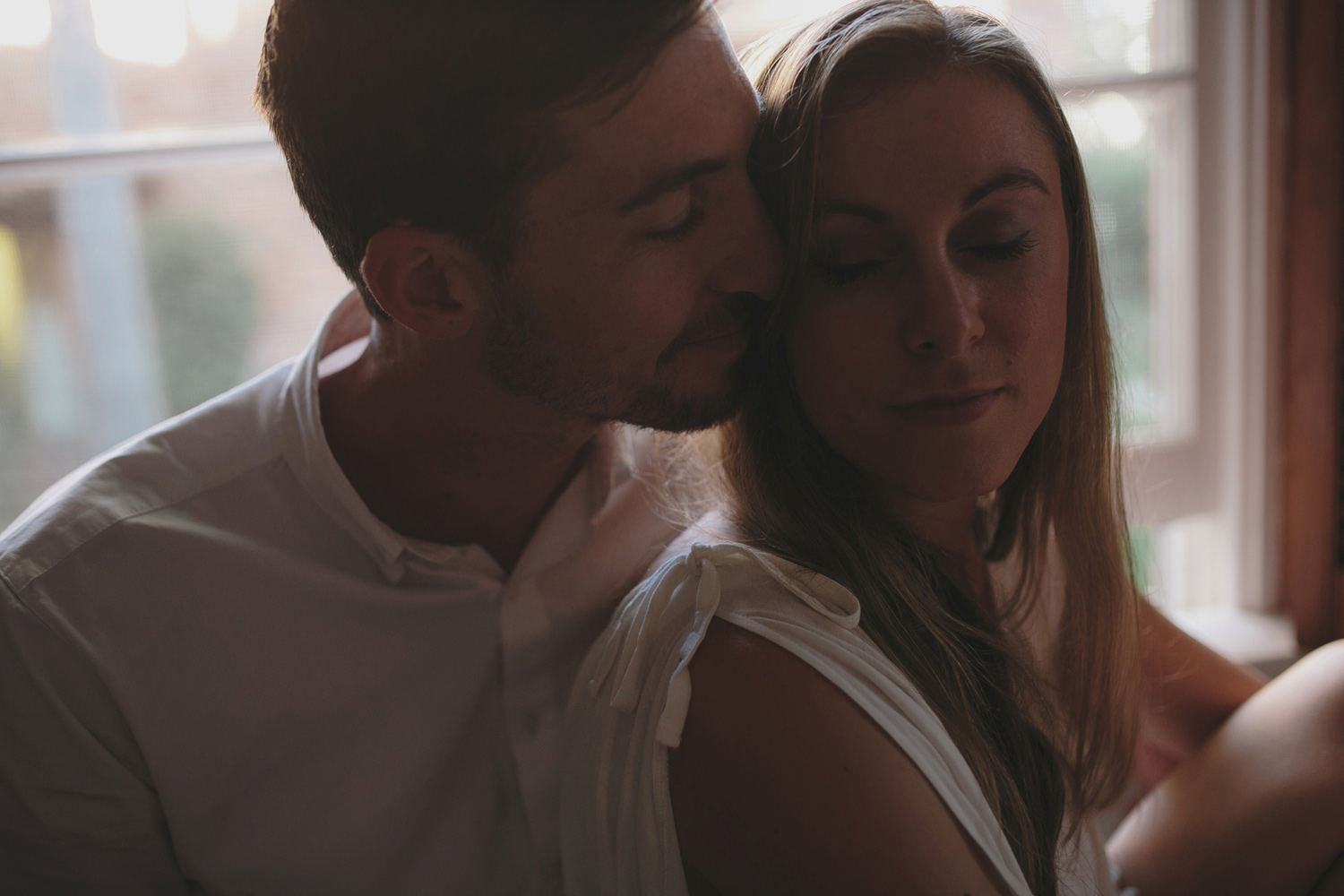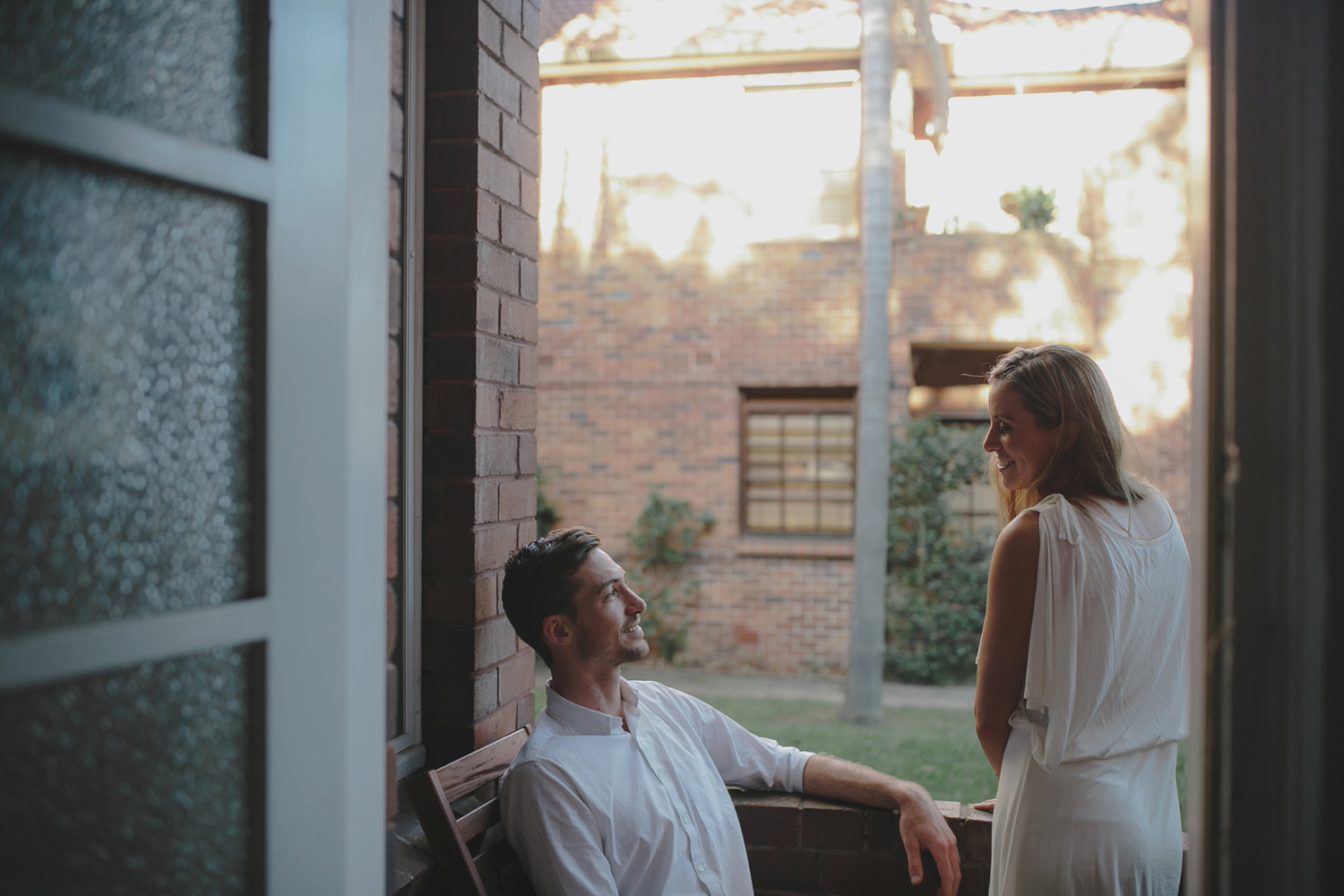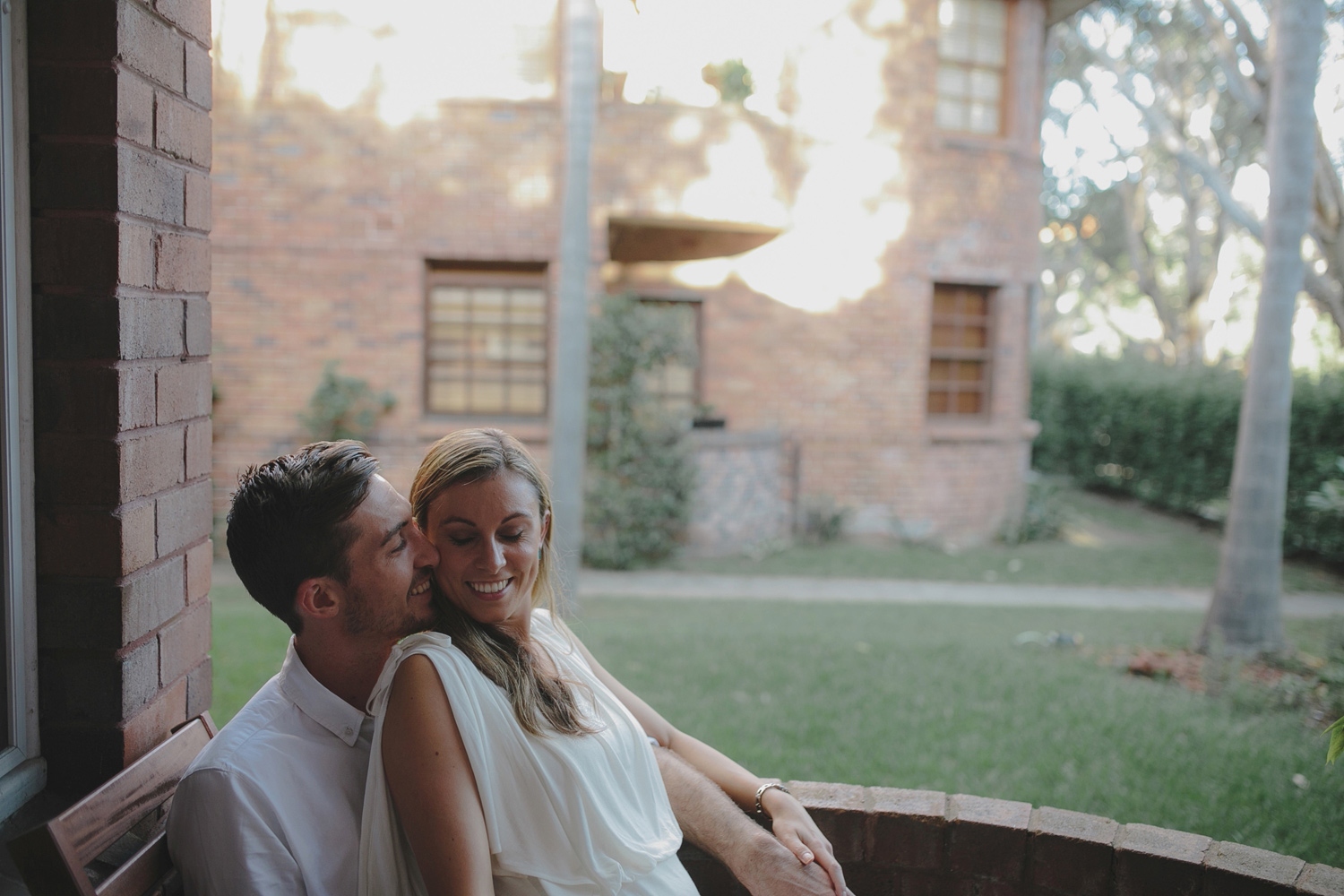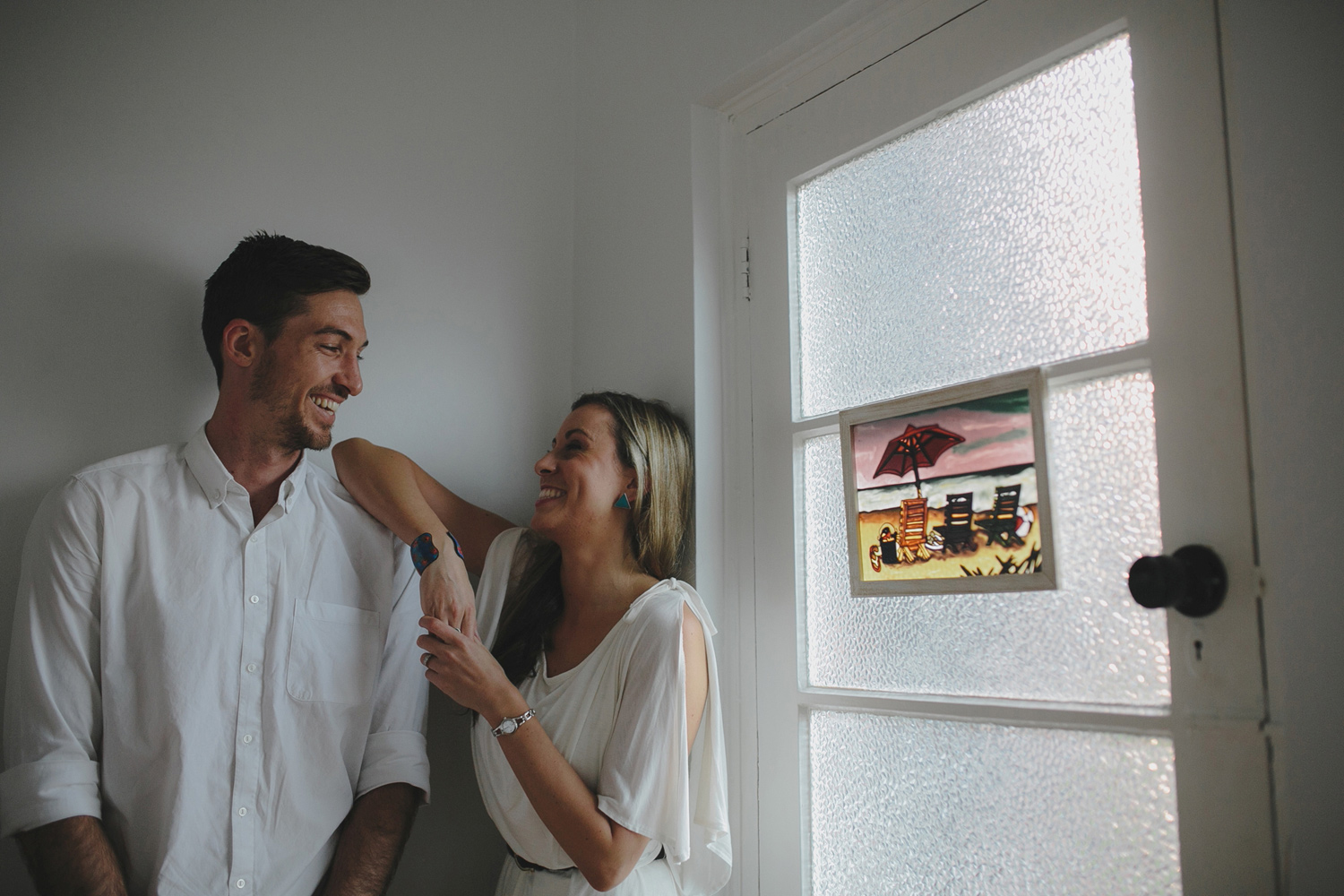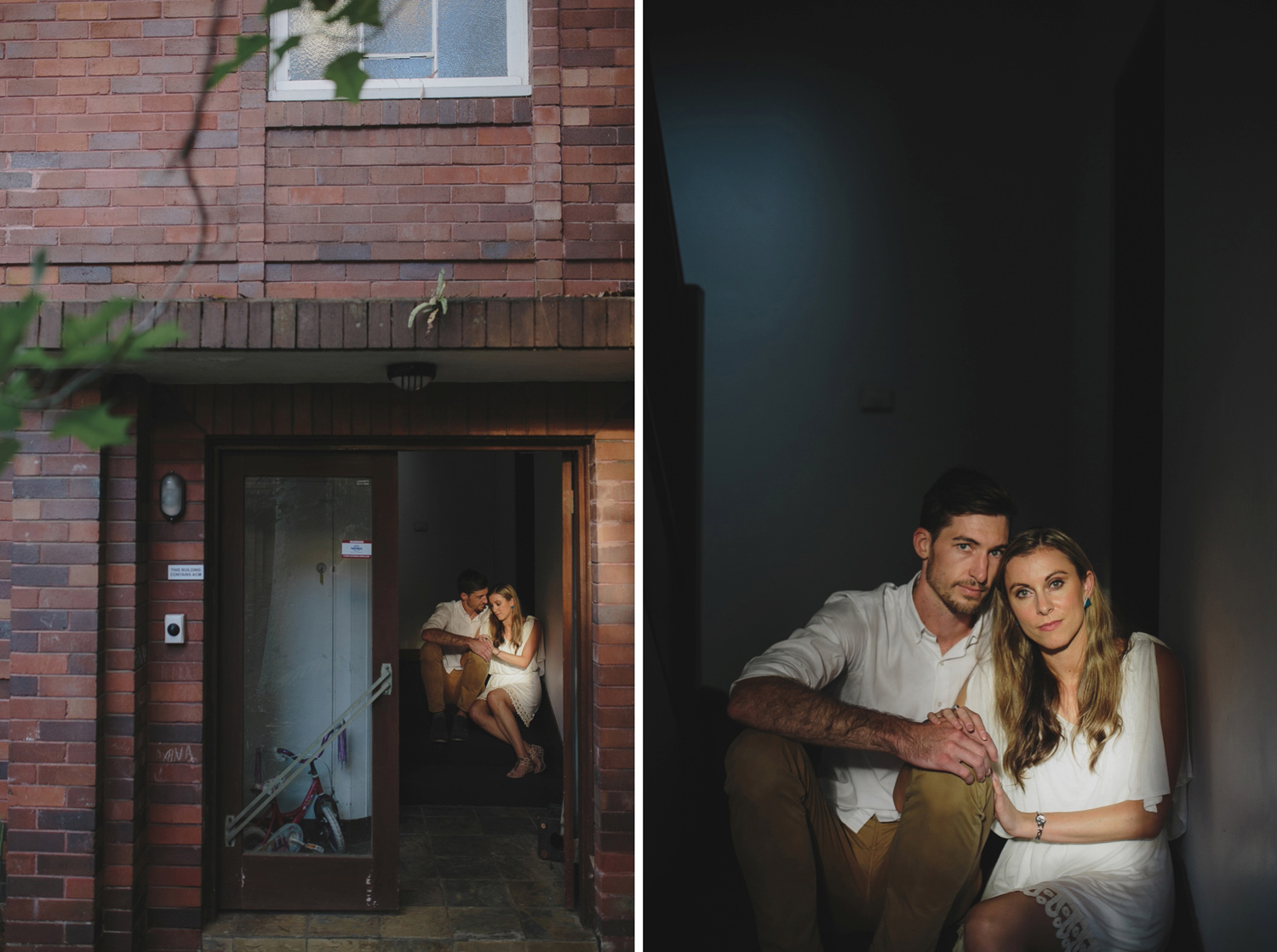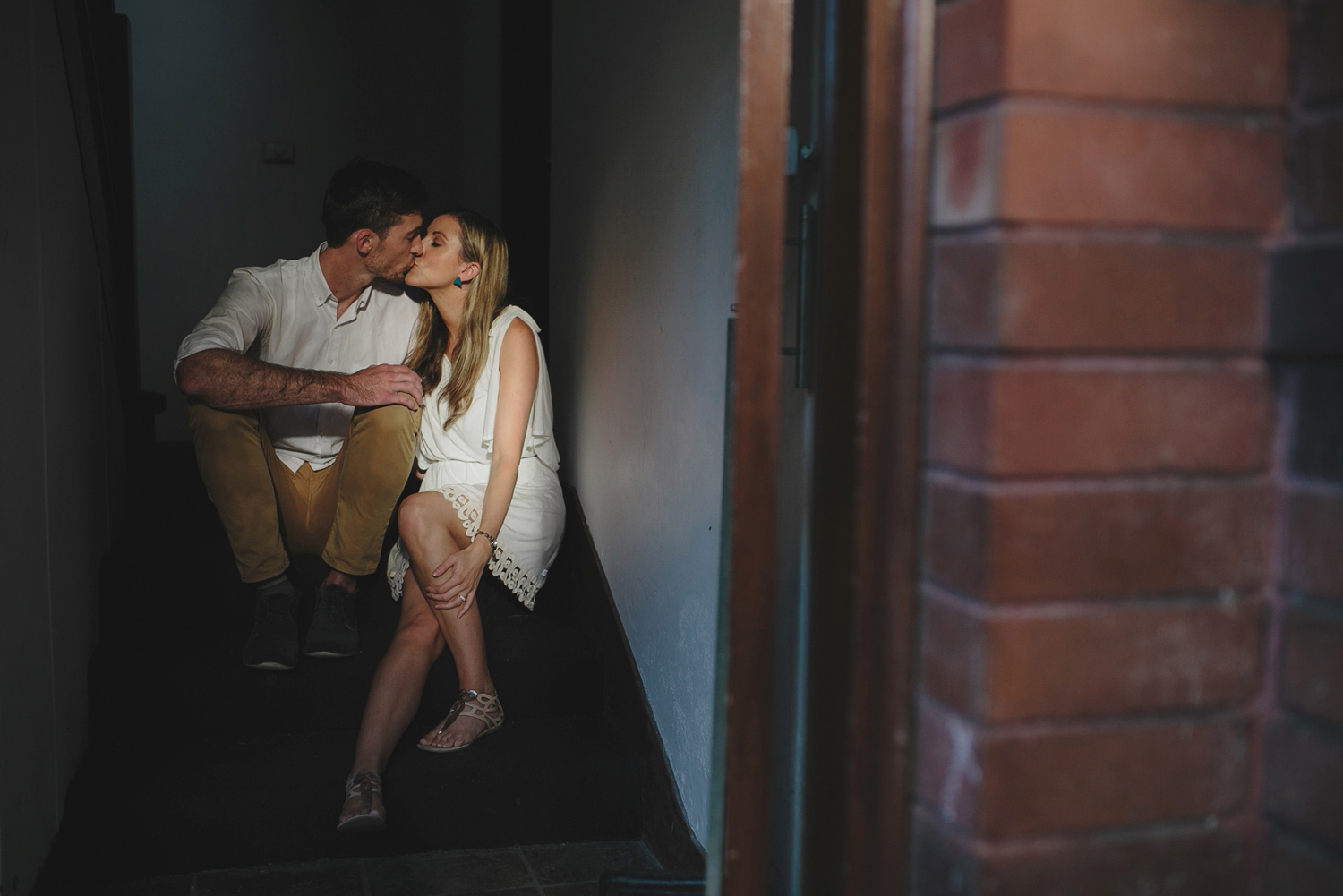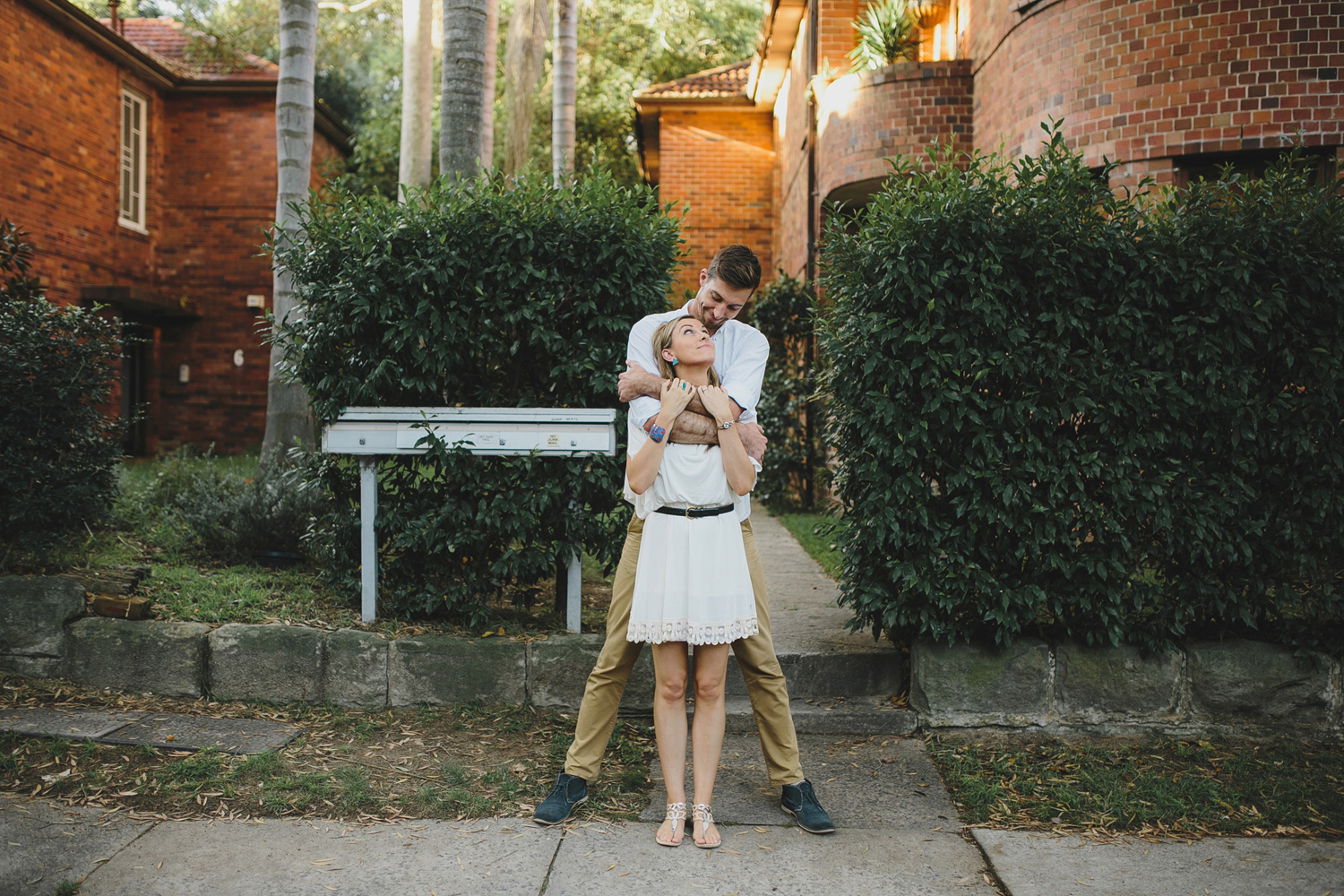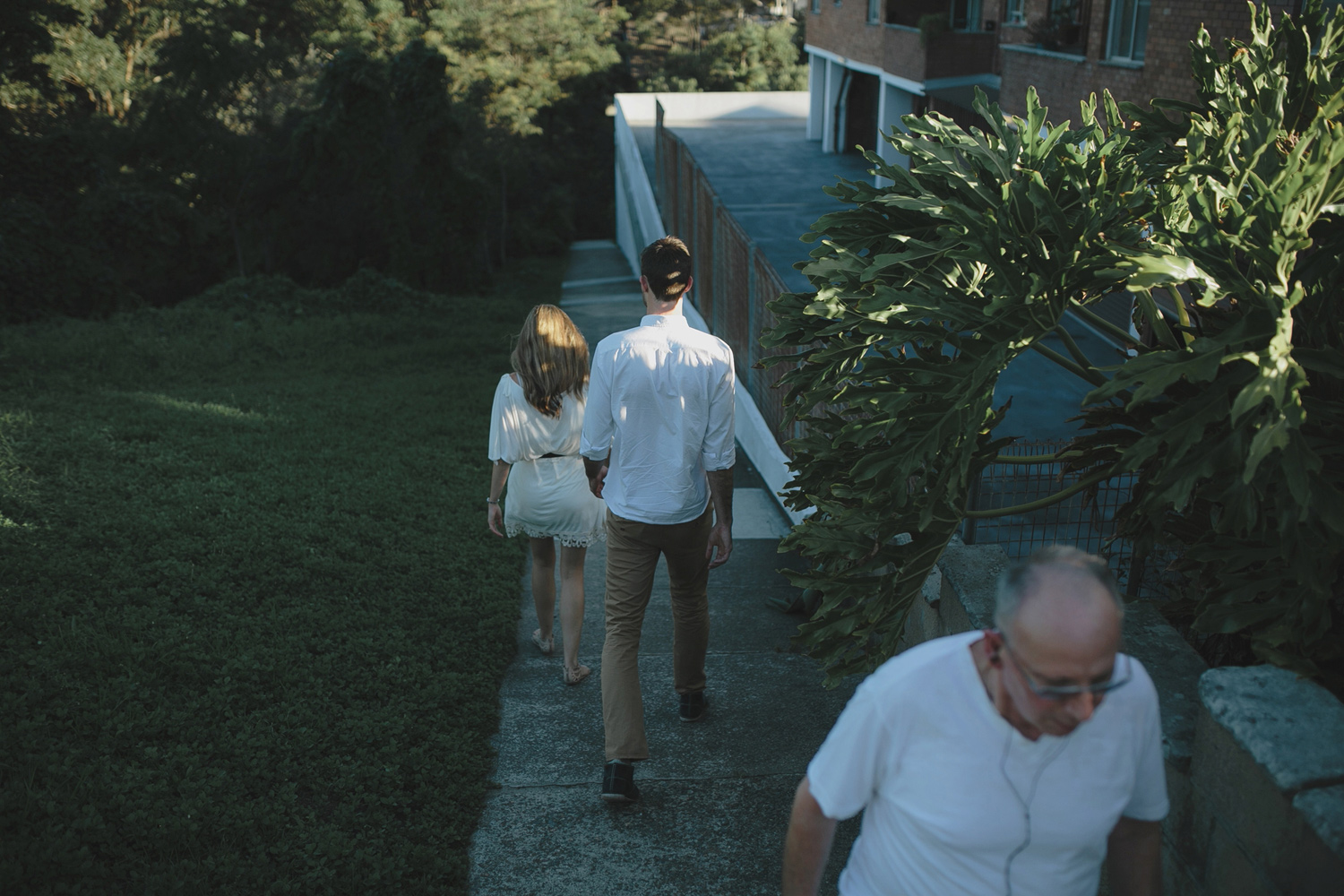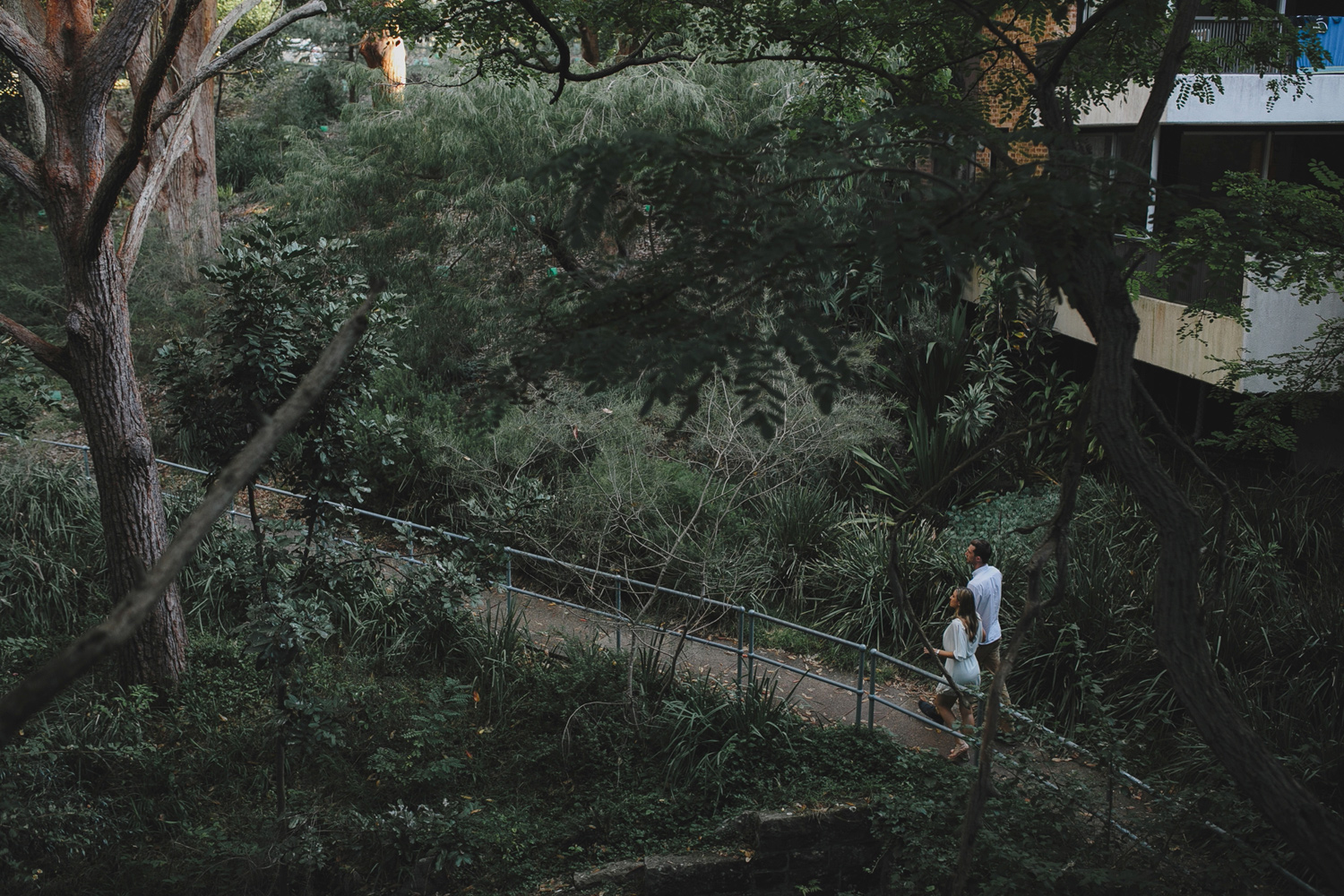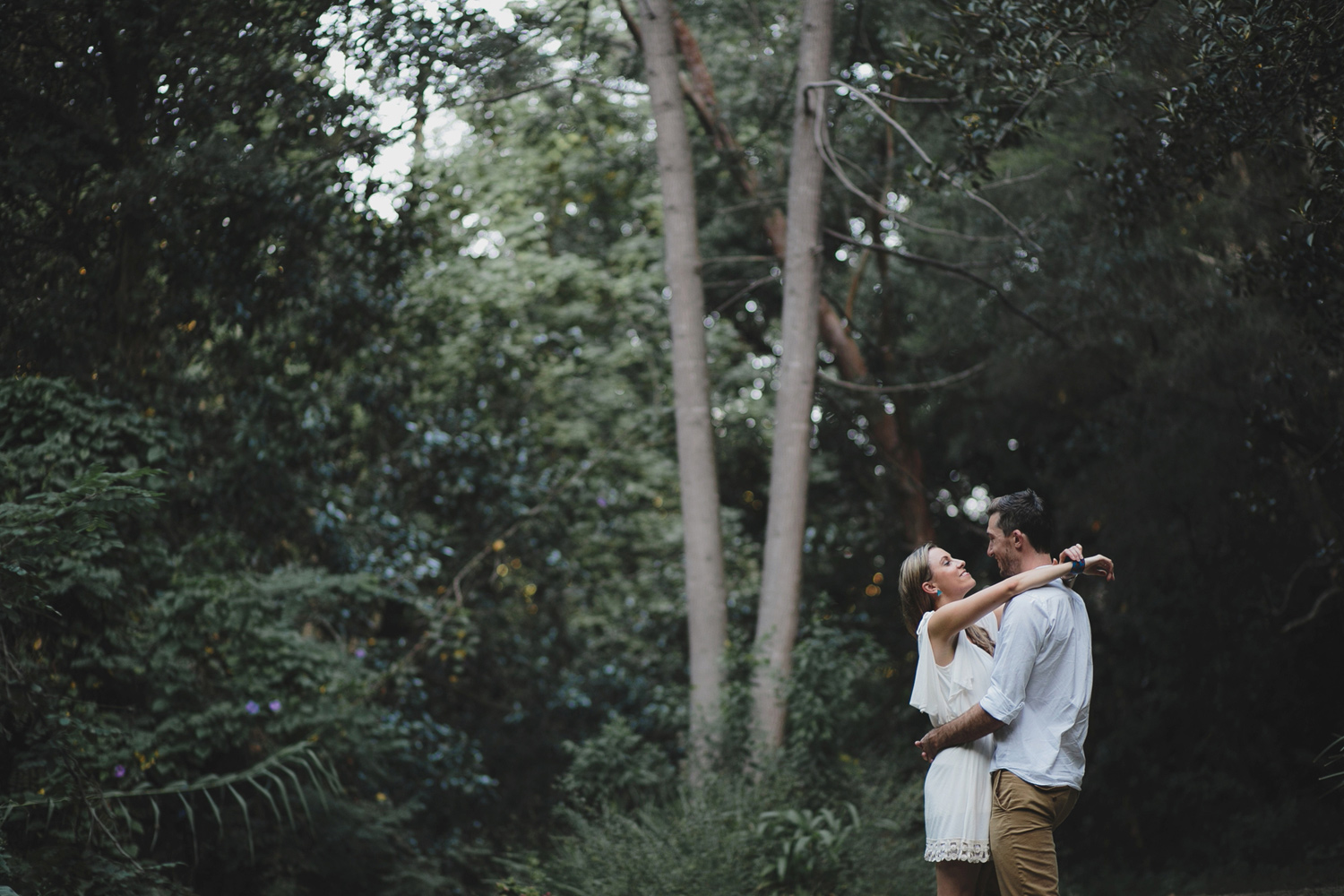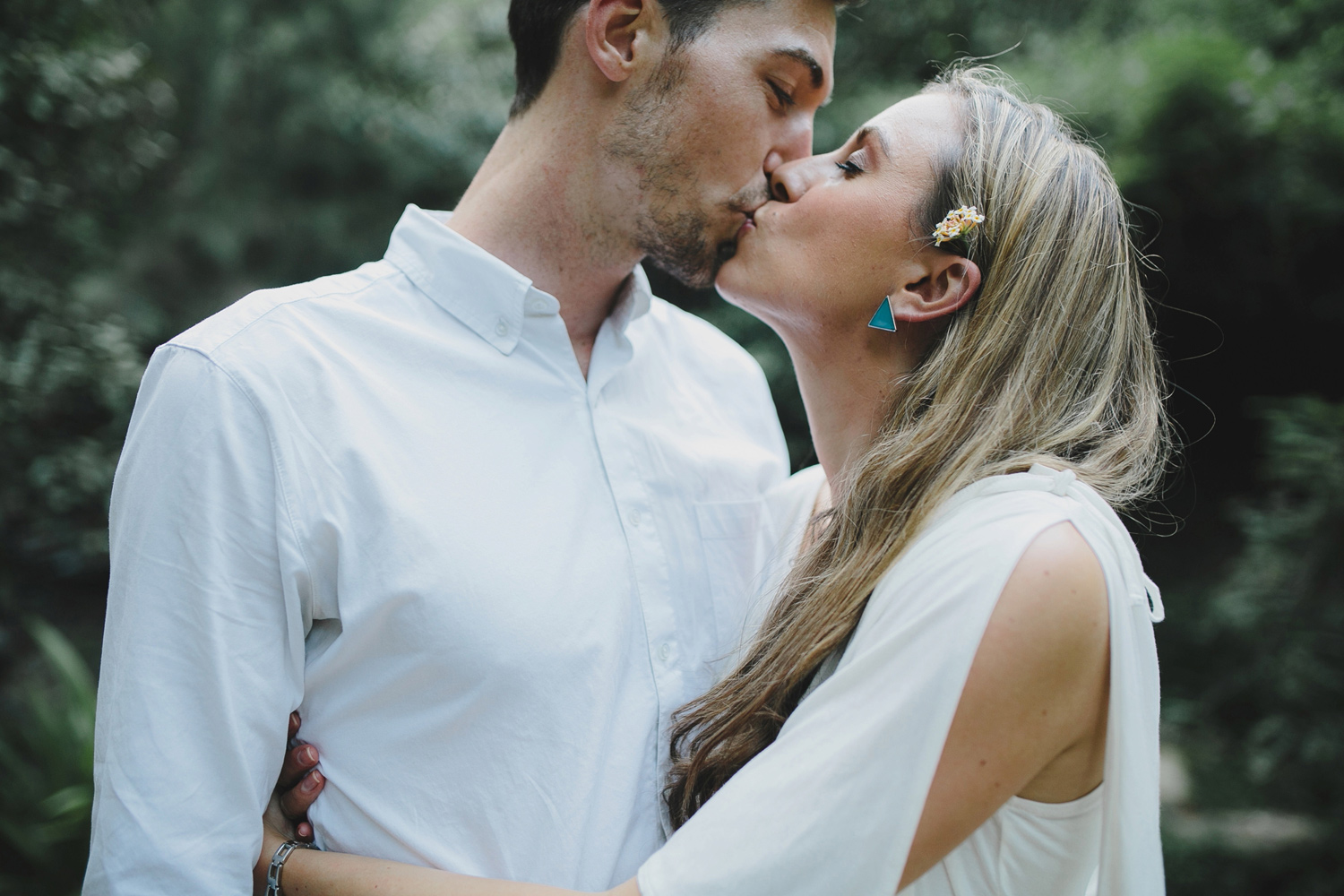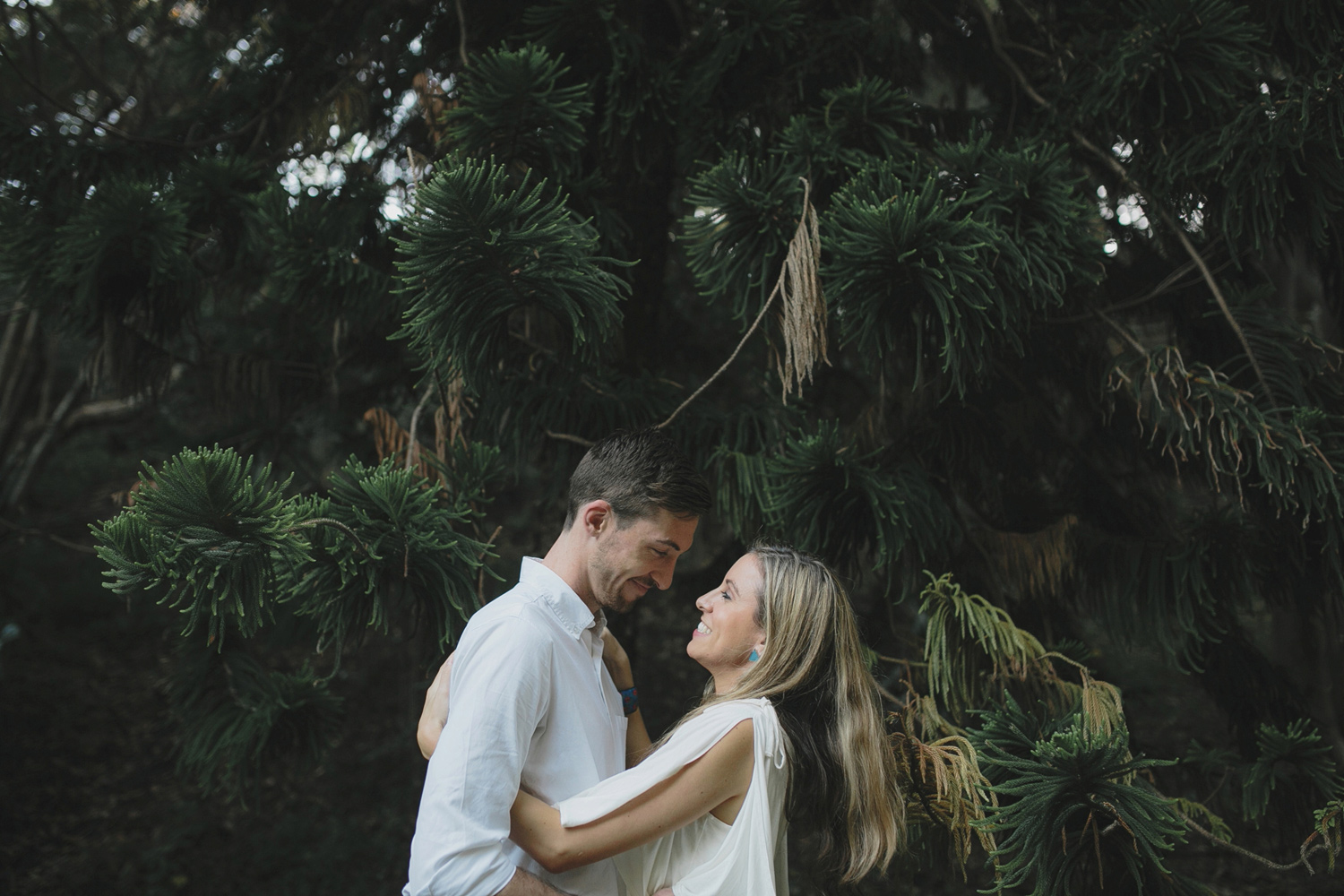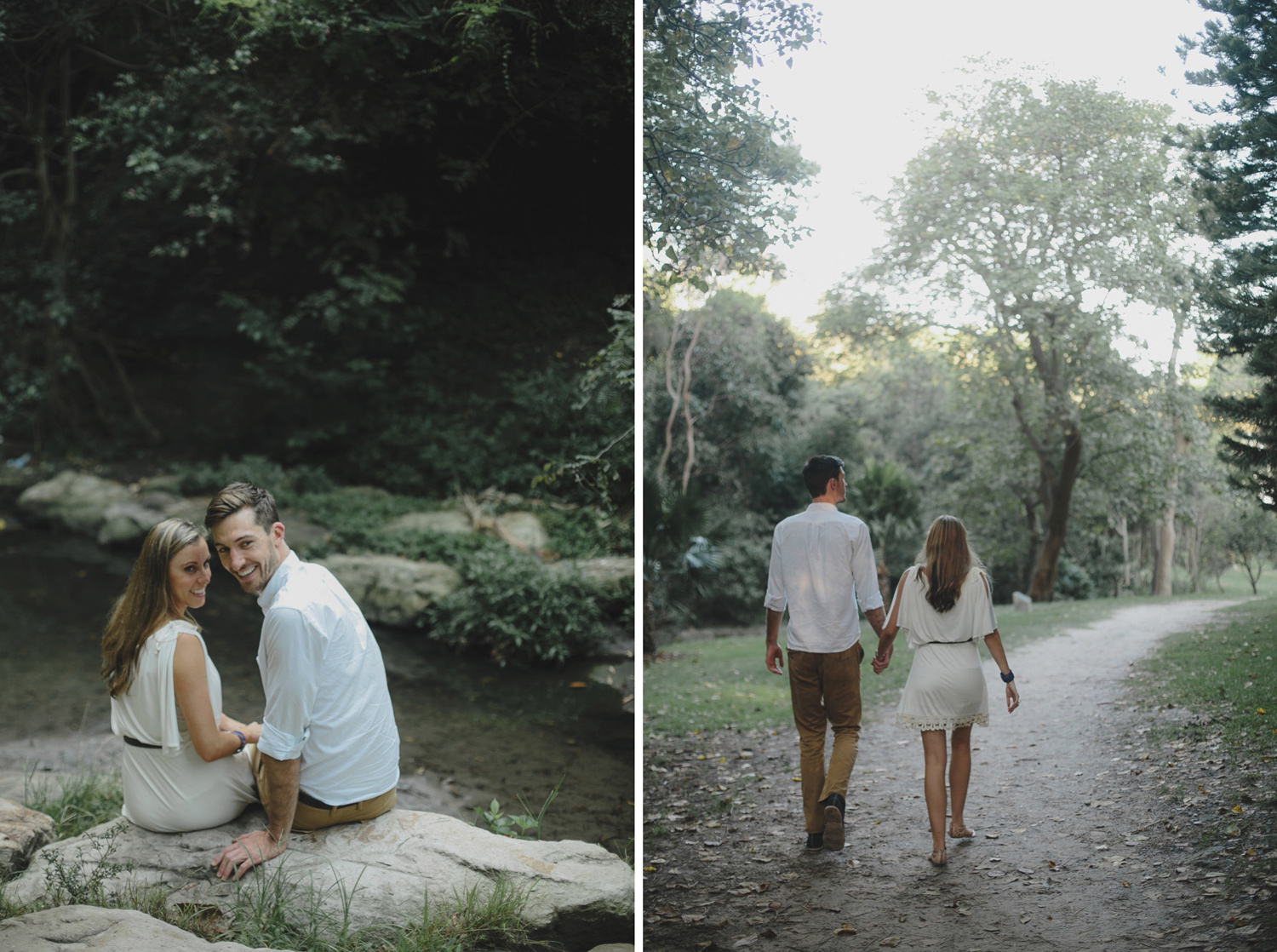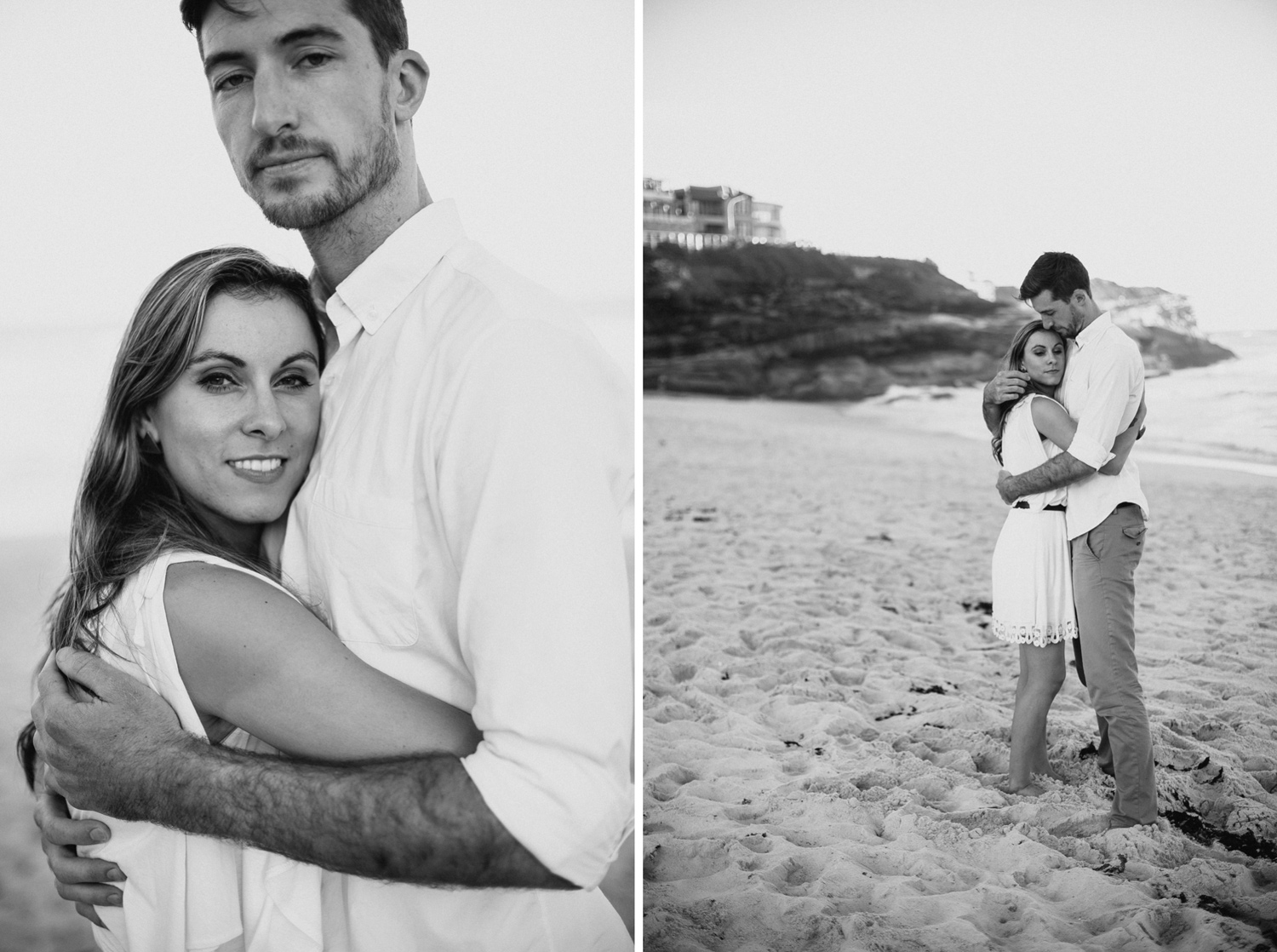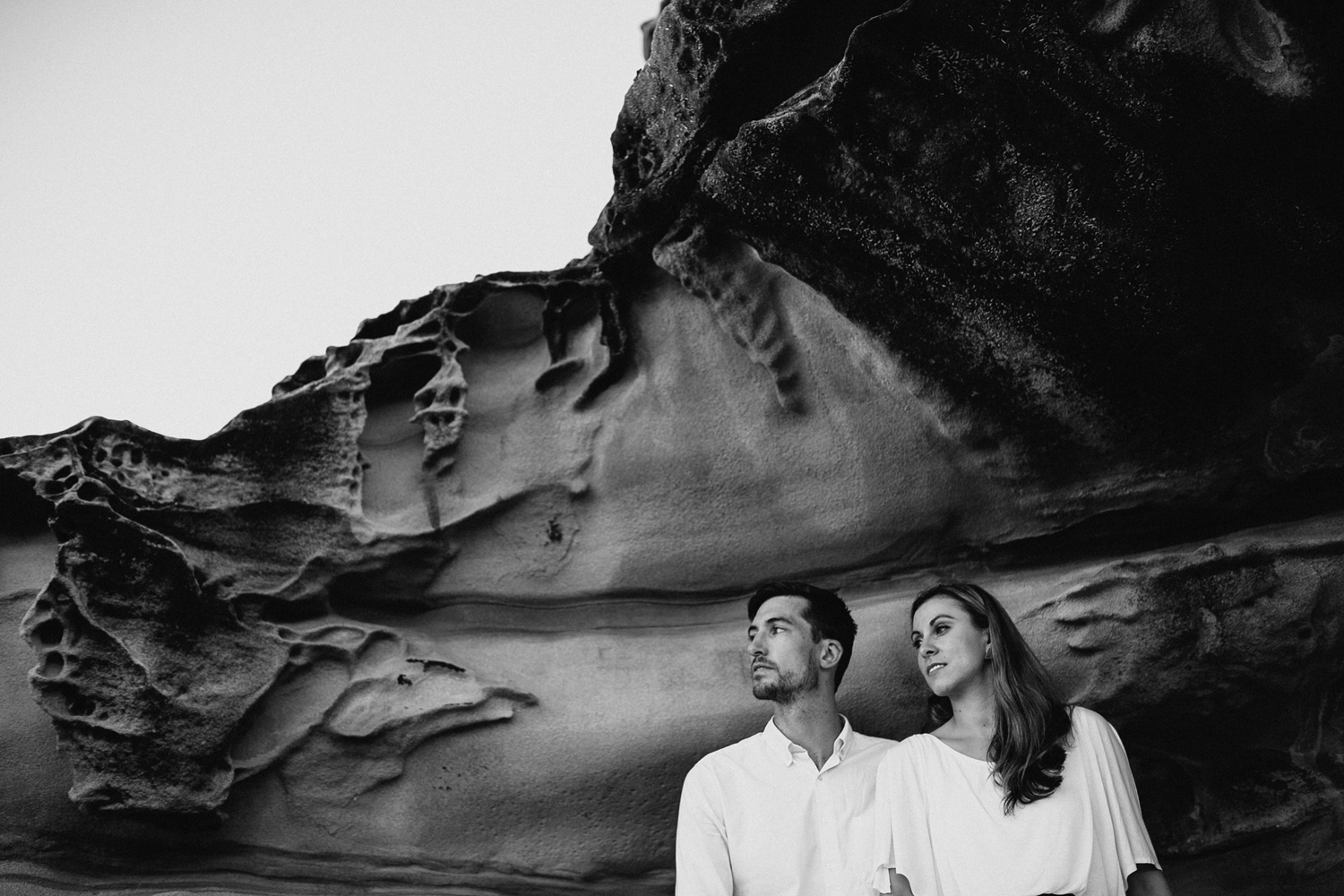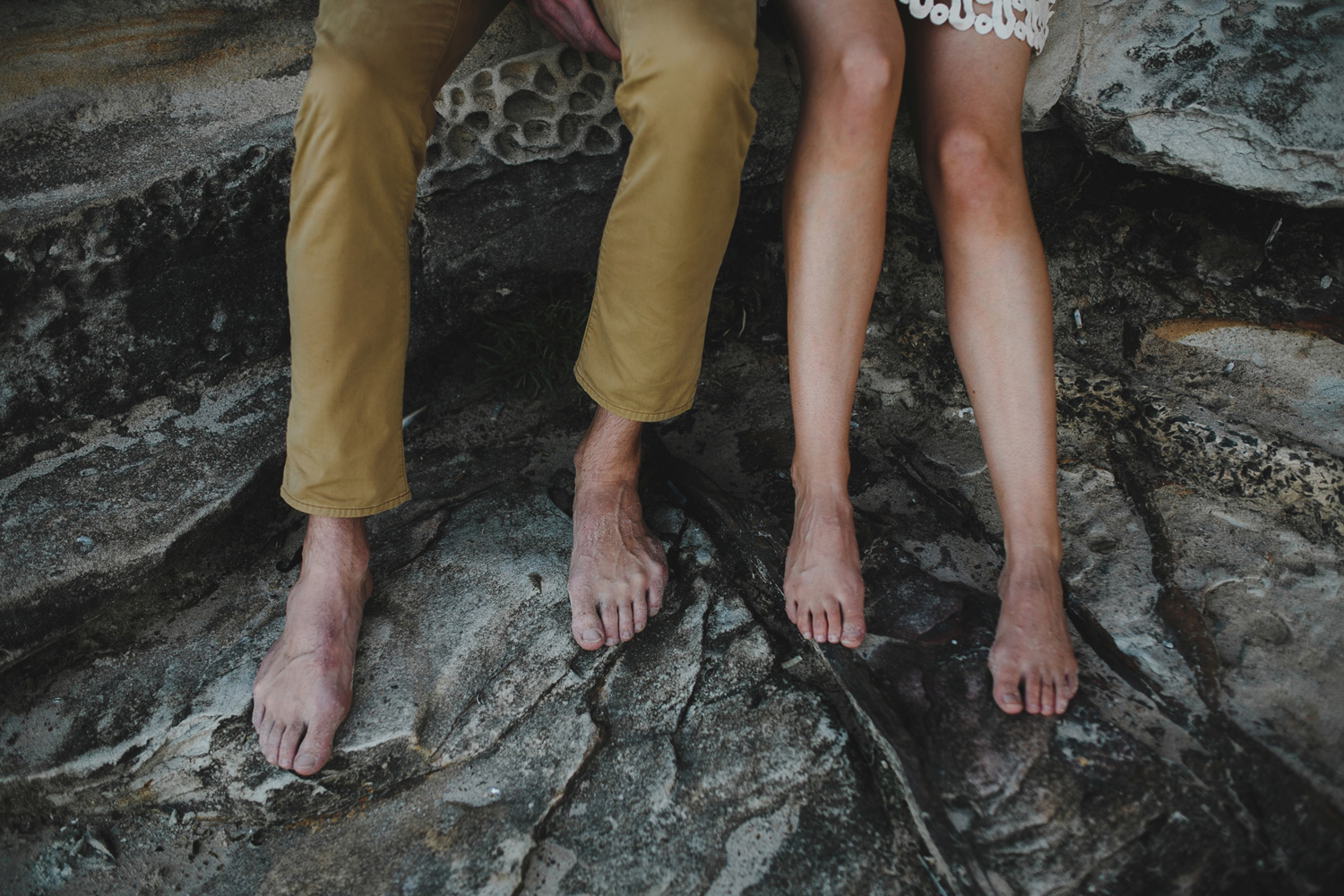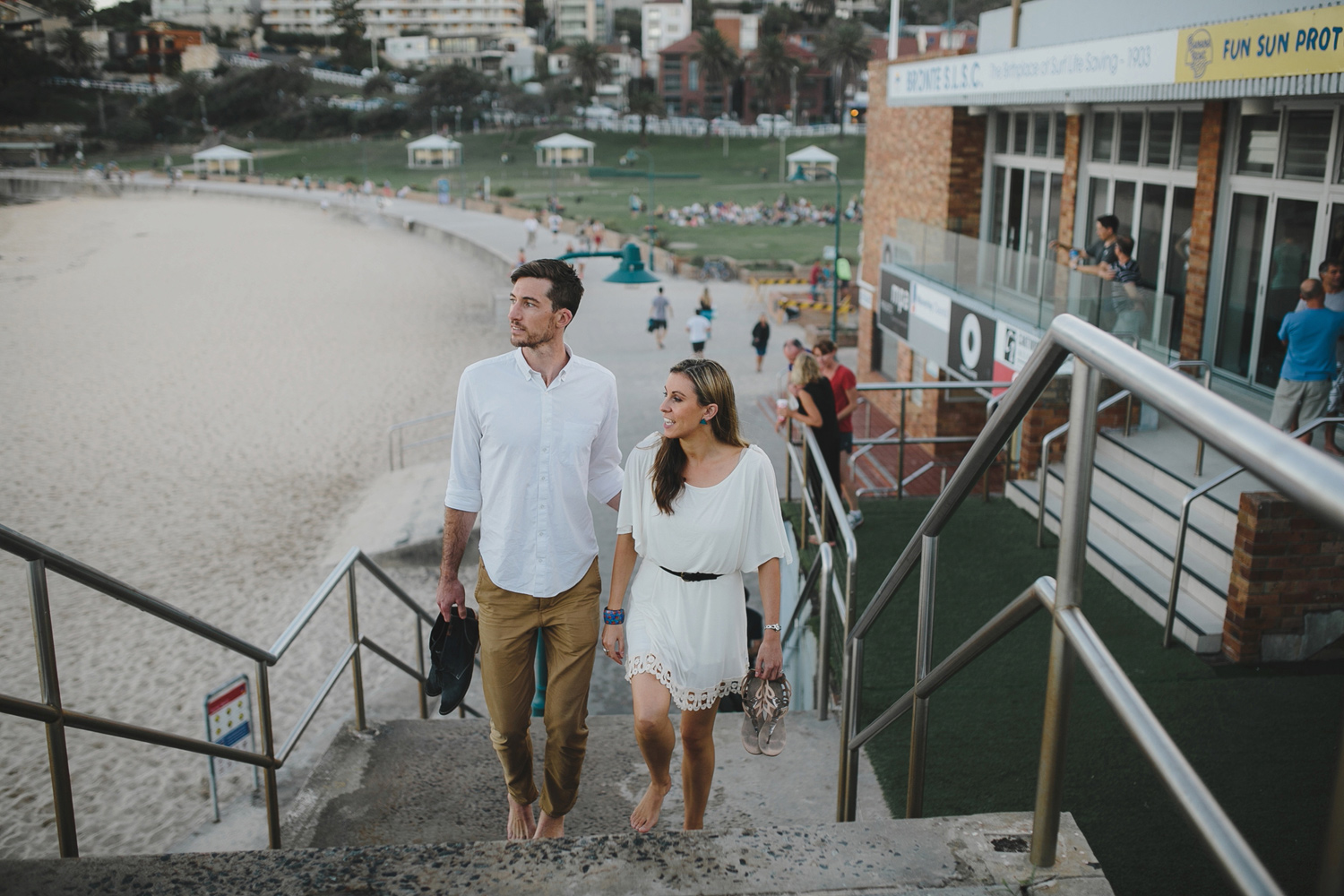 Hanging out with Mel + Gus at their home in Bronte resulted in perhaps my favourite engagement session to date. With any portrait session there's always an element of artifice, in that I don't just happen to be there taking photos, but where possible I like to add some congruity by suggesting we do something or hang out in a way that feels comfortable & familiar to them. I find that this helps people to relax & take the focus off the 'photo shoot' meaning more authentic interactions that reflect their personalities and relationship better.
Mel has mentioned that Gus wasn't normally too keen on having his photo taken so I suggested we keep it low key, hang at their place then have a wander down to their local, Bronte beach. Gus was a revelation! I just gave them a bit of direction where to stand & left them to it while they acted like they spent every day being photographed at home.
I think a really great part about these kind of shoots is that when they look back on the images in years to come, it tells such a story about their lives at that time. That sofa they had, hanging out with drinks on the balcony, taking a late afternoon walk down to the beach. I love the intimacy of it!
Their wedding is next up so stay tuned.